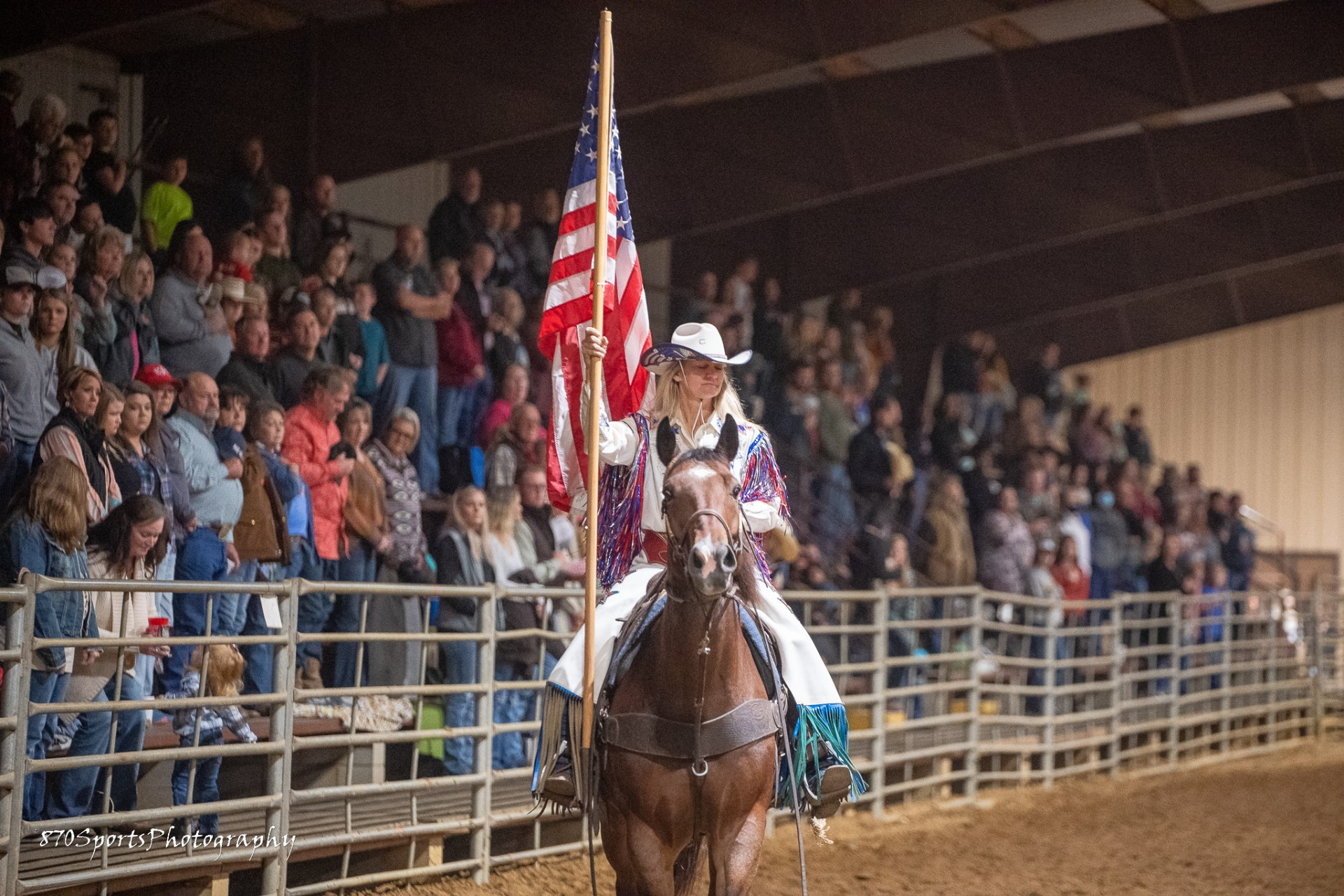 AFR 54 is quickly approaching. October 6-8, 2022 Check in will be Thursday, October 6, 2022 beginning at 4 pm till 7 pm. It will be in the Welcoming Room by the concession stand. If you are not able to make that time please call or text me and let me know. 501-607-4100
Rob Smetz with WCRA will be there to talk about their organization and nominations.
1. Thursday night will be your choice night for dress.
2. Friday night will be PINK NIGHT
3. Saturday night will be PATRIOTIC NIGHT
Make sure if you have not paid your fees, you have made arrangements with me and bring cash to the finals.
Grand Entry will be by events. Please plan to ride each night if possible. Please line up by 7:15 each night.
Remember the general meeting Saturday afternoon 2 PM. Voting on borders